Roofing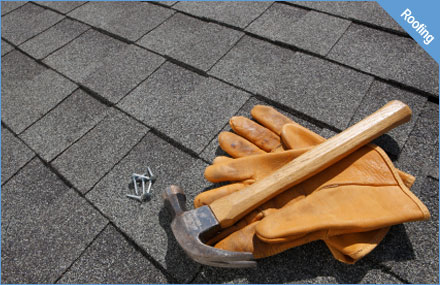 "You never get a second chance to make a first impression." Will Rogers wasn't a roofing salesperson, but if he were he would have made a great one.
Throughout Iowa, and the mid-west Whitey Exteriors is a roofing company that is known for its highly experienced team and beautiful homes. We employ only the best roofers with a long-term history of installing roofing products to both protect and beautify your home at a fair price. The exterior of a home represents the unique taste and particular style of its owners.
If you're in need of roof repair or roof maintenance services, you can depend on our technicians to handle the quality installation of multiple types of roofing systems. Whether due to new construction, old age, hail damage, storms or wind, if your roof is in need of replacing or it's time for a home makeover, our experienced professionals are committed to repairing or installing the roofing system of your choice in manner that reflects your style.
Making the decision to purchase a new roof is often intimidating for consumers and prompts a lot of questions. What type of material should we use? How much is it going to cost? How long is it expected to last? Selecting the right materials can reduce many overhead costs and increase the longevity and efficiency of your roof. Let our experts answer all of these questions so you can make the best investment for your money.
Repair & Emergency Services
If your roof requires immediate attention, do not hesitate to call the roofing professionals at Whitey Exteriors. Leaks, dents, and wind damage need immediate repair in order to prevent further damage to your roof and to protect your home or business. No one responds to your roofing emergencies and repairs faster!
Maintenance
You can avoid high roofing costs by having us inspect and maintain your roofing on a regular basis. Annual roof inspections will allow us to check for damage and complete necessary maintenance services to extend the longevity of your roof.
Installation
Our roofers are seasoned veterans and can install any type of roof for your home or business. We are committed to quality and service, so we will make sure the project is completed to your specifications. From start to finish, we keep you updated so you know exactly what is happening with your roof and why.
Asphalt Shingle, Steel, Rubber & Other Roofing Choices
We are dedicated to providing the best service and a wide variety of attractive roofing choices. Our array of options includes shingle, steel, flat, and more. Whatever you choose, we will complete with project with professionalism and style.
Do you have a flat roof? We have a solution. Our team of roofers have specialized training in installing rubber roofing membranes, which are seamless and help to prevent the detrimental effects of UV rays. Rubber membrane roofing can be beneficial for either for commercial or residential properties.
Shingle Recycling
Whitey Exterirors strives to be part of the solution for a better environment. We provide recycling and reuse of all viable roofing materials. Our contractors will be happy to dispose of your old roofing materials in a way that lightens your environmental footprint.