Residential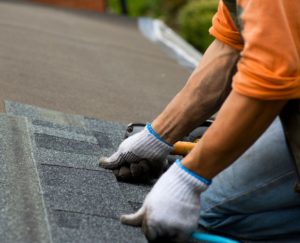 Whether a new or existing home, whether it's an interior or exterior project, Whitey Exteriors brings the highest level of quality and craftsmanship to all our work.
We offer a full range of residential interior and exterior services including new homes, remodeling projects, existing homes, decorative finishing, wall paper removal, drywall repair and texturing, custom woodwork finishing, custom stain and finish.
Our Customers are our #1 concern. We understand that you have to live with our work after we are done, and we want you to love it!
We serve the following Des Moines and Central Iowa communities:
Des Moines
West Des Moines
Clive
Urbandale
Ankeny

Altoona
Waukee
Ames
Windsor Heights
And surrounding areas!
We are experienced in the home-improvement trades:
Roofing
Construction
Solar
Gutters
Insulation
Siding

Decks
Framing
Windows
Painting
Weatherization
Energy Conservation
Frequent Questions
How can a homeowner recognize when a roof system has problems?
All too often, a homeowner discovers a roof system has problems when leaking or other serious damage occurs. Periodic (twice-a-year) inspections often can uncover cracked, warped or missing shingles; loose seams and deteriorated flashings; excessive surface granules accumulating in the gutters or downspouts; and other visible signs of roof-system problems. Indoors, look for cracked paint, discolored plasterboard and peeling wallpaper as signs of damaged roof areas.
What are my options if I decide I want to re-roof my house?
You have two basic options. You can choose a complete replacement of the roof system, involving a tear-off of an existing roof system. Or you can re-cover the existing roof system, which involves only the installation of a new roof system. If you've already had one re-cover installed on your original roof system, check with a professional roofing contractor. In many instances, building code requirements allow no more than one roof system re-cover before a complete replacement is necessary.
Do I need to have my roof replaced completely?
You don't necessarily to have your roof replaced completely. Leaks can result from flashings that have come loose or a section of the roof system being damaged. A complete roof system failure, however, is generally irreversible and a result of improper installation or choice of materials. Or the roof system installation may be inappropriate for the home or building.
Can I do the work myself?
Most work should not be done yourself. Professional roofing contractors are trained to safely and efficiently repair or replace roof systems. You can damage your roof system by using improper roofing techniques, and severely injure yourself by falling off or through the roof.
How long can I expect my roof system to last?
Most new roof systems are designed to provide useful service for about 20 years. Some roof system types, such as slate, clay tile and certain metal (e.g., copper) systems, can last longer. Actual roof-system lifespan is determined by a number of factors, including local climatic and environmental conditions, proper building and roof system design, material quality and suitability, proper application and adequate roof maintenance.
How does James Hardie pricing compare to other exterior products?
While prices vary from market to market, this is how HardiePlank® siding compares with competitors in terms of installed prices: More expensive than vinyl, less expensive than brick, equal or less than hardboard siding, less expensive than synthetic stucco.
Do I have to paint HardiePlank Siding?
Yes, HardiePlank® lap siding must be painted or you may order many James Hardie® products with ColorPlus® technology. If painting, 100 percent acrylic topcoats are recommended. Do not paint when wet. For specific recommendations, please refer to JH Technical Bulletin No. S-100 or refer to paint manufacturers specifications. Back rolling is recommended if the siding is sprayed within 180 days for primed products and 90 days for unprimed. DO NOT use stain or oil/alkyd base paints on James Hardie products.
Is a water resistive barrier required behind HardiePlank siding?
James Hardie® HardiePlank® siding, as well as the Model Building Codes (IBC, IRC, and UBC), requires the use of a water-resistive barrier. It is a good building practice.
What will a new roof system cost?
The price of a new roof system varies widely, depending on such things as the materials selected, contractor doing the work, home or building, location of the home or building, local labor rates and time of year. Get a good idea of your new roof system cost by requesting three or four proposals from reputable contractors in your area. Keep in mind that price is only one factor, and it must be balanced with the quality of the materials and workmanship.
How can I determine my annual roofing cost?
When considering your roofing options, the following formula may help: Total Cost (Materials and Labor) divided by Life Expectancy of Roof System (in years) = Annual Roofing Cost.